My Home Base
Smartly appointed and thoughtfully designed, Mya's one-bedroom apartments feature a flexible, efficient layout equipped with a full kitchen, built-in furniture, and separate living and sleeping space. With dishwashers, stainless steel appliances, washers and dryers, and storage, they provide the necessities of home and room to be you.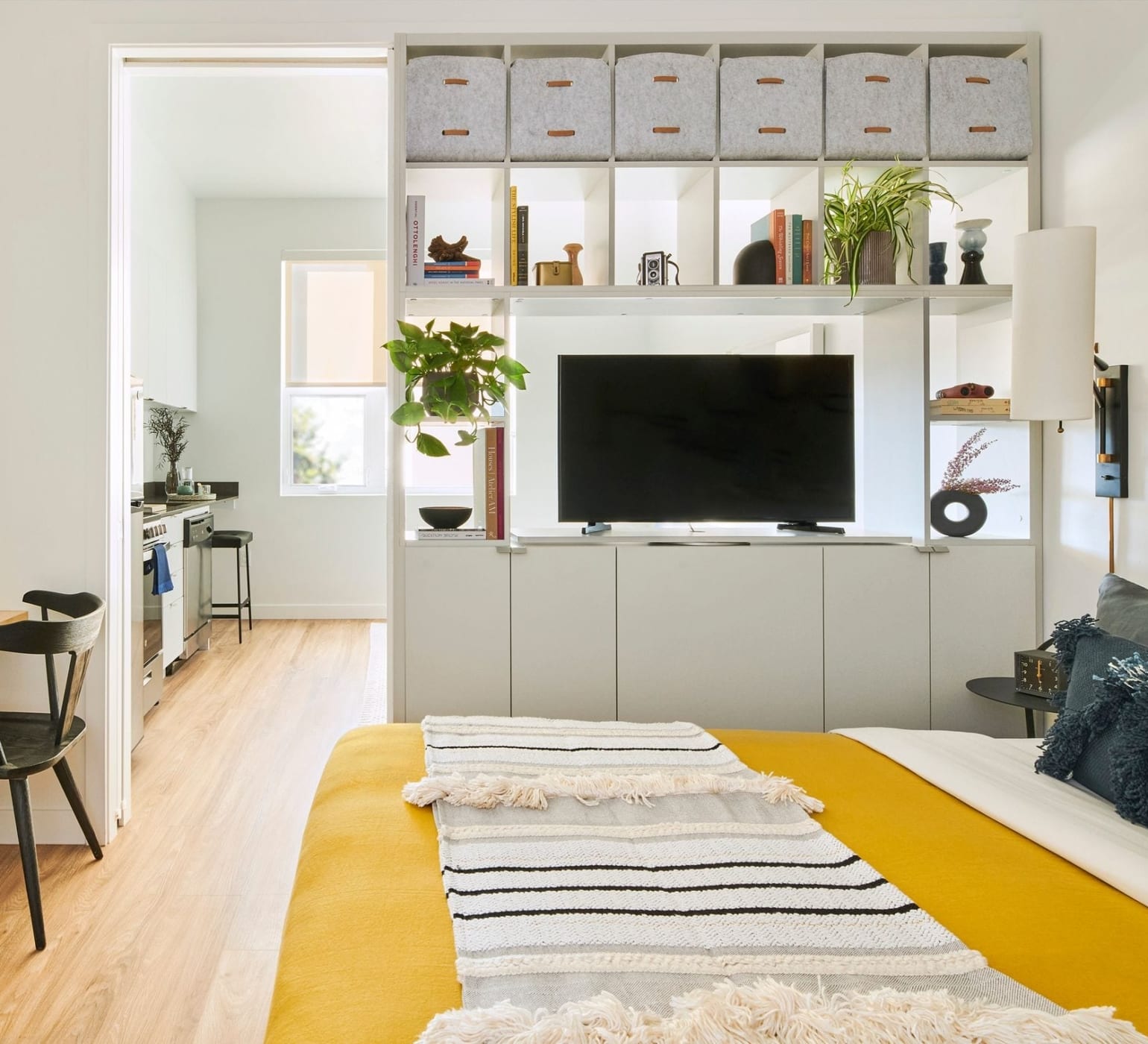 Designed for you.
At Mya, every detail has been considered. Each apartment features a built-in media partition with easy wire access and ample storage space. Oversized windows provide abundant natural light that brightens the entire apartment.
Contact us to learn more about our amazing Salt Lake City apartments at Mya!